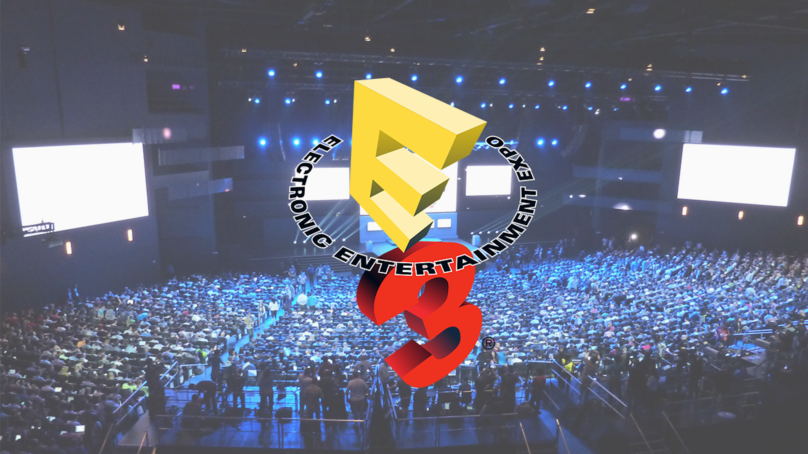 It's that time of the year again where the Electronic Entertainment Expo happens. Everyone in the game's industry gather together to make the biggest and most important announcements in video games, whether it's new titles, new consoles or services, this is place to hear it. The E3 2017 event is only two days away, so this means that a ton of companies already have their press conferences scheduled. Let me list them out for you and think about what to expect in them:
Electronic Arts
Press Conference: June 10 – 12:00pm PDT
Here are some of the game you can expect from them:

Star Wars Battlefront II
FIFA 18
Madden NFL 18
NBA Live 18
Need for Speed: Payback
Battlefield 1 Expansion "In the Name of the Tsar"
As usual, there will be other surprises during the conference.
Microsoft
Press Conference: June 11 – 2:00pm PDT
The stuff you can expect:

An unveiling of Project Scorpio
State of Decay 2
Something from 343 Industries that is not Halo-related.
Probably appearance from Crackdown 3
Possibly Sea of Thieves
Possibly a new Forza Motorsport game
Possible showing of indie titles such as Cuphead and Below.
Bethesda
Press Conference: June 11 – 9:00pm PDT
The stuff you can expect:

The Elder Scrolls Online: Morrowind
The Elder Scrolls Legends
Elder Scrolls V: Skyrim for Switch (Probably a very small mention)
The Invitation to Bethesda's press conference contains a them park-style illustration for something called "Bethesdaland." The theme park contains games like Dishonored, Prey, Doom, Quake and Fallout with an additional two that are "under construction." It's pretty safe to say that we'll hear about all of these things at the conference.
Possible showing of The Evil Within 2.
Possible showing of a new Wolfenstein game called "The New Colossus."
Devolver Digital
Press Conference: June 11 – 10:00pm PDT
Where you can watch it: Twitch
The stuff you can expect:

No idea. There really aren't confirmed appearances, and considering how they pretty much always have something different every year, it could literally be anything. They are usually pretty good at publishing games that have a lot of pixelated violence on them, so…expect that, I guess. Not holding my breath for Hotline Miami 3, though I'd love to see that.
PC Gaming Show
Press Conference: June 12 – 10:00am PDT
Where you can watch it: Twitch
The stuff you can expect:

As the name implies, this is a PC exclusive show with announcements, trailers and projects specific to the platform.
PlayerUnknown's Battlegrounds
Battle Tech
Total War: Warhammer II
Bohemia Interactive might appear
Tripwire Interactive might apepar
Xbox might have some stuff to say
Vygames representing Shadowverse and Nexon
Titles from Raw Fury Games
Ubisoft
Press Conference: June 12 – 1:00pm PDT
The stuff you can expect:

The next Assassin's Creed game
Far Cry 5
The Crew 2
South Park: The Fractured But Whole
Another Just Dance game (Because there always has to be an awkward Just Dance segment every single goddamn year.)
Possibly a showing of that leaked Mario + Rabbids Kingdom Battle game for Switch. If not, then Nintendo might have something to say.
PlayStation (Sony)
Press Conference: June 12 – 6:00pm PDT
Where you can watch it: PlayStation.com, Twitch, YouTube, IGN, GameSpot
The stuff you can expect:

There really aren't any confirmed appearance, but we can deduce what will appear based on last year's conference. These games may or may not appear.
The new Spiderman game that was teased last year.
God of War
Gran Turismo Sport
Days Gone
Uncharted: The Lost Legacy
Detroit: Become Human
Dreams
The Last of Us: Part 2
Matterfall
Knack 2
WiLD
Possibly Call of Duty: WWII
Possible mentions of Destiny 2
Maybe Far Cry 5
Maybe some Star Wars stuff, particularly Battlefront 2
A few PlayStation VR things, but I'm not expecting much.
Of course, you can always rely on their flashy sizzle reels to show off stuff they didn't care enough to talk about; so basically PS Vita stuff, indie games and smaller VR titles. Anything that's not fundamentally high-end PS4 stuff.
There are also some rumors of a PS Vita successor that is similar to the Nintendo Switch that could be shown off at E3. Again, these are only rumors, so I wouldn't hold my breath, especially considering how the Vita is still pretty relevant in Japan.
Sony has also teased "big announcements" for Japanese games specifically during E3, mentioning that "Japan is coming back to console in a major way." Gematsu has a story on it here.
Nintendo
Press Conference (Direct Presentation, rather): June 13 – 9:00am PDT
Where you can watch it: E3.Nintendo.com
The stuff you can expect:

Their now well-known Nintendo Direct presentations will be used as a showcase for new games at E3 2017.
Super Mario Odyssey has been confirmed to show up. and "other Switch games."
Possibly Arms
Possibly Fire Emblem Warriors and the new Fire Emblem Switch title.
Splatoon 2
Maybe Xenoblade Chonicles 2
There are rumors of a new Super Smash Bros. game for Nintendo Switch
Rumors of Pokemon Stars making an appearance
If Ubisoft doesn't talk about it, then maybe we'll hear about the leaked Mario + Rabbids Kingdom Battle game from Nintendo.
And there you have it. Obviously, there is a lot more that's happening at E3 such as Nintendo Treehouse, the E3 Coliseum, panels and much more. However, the vast majority of people are mostly interested on the conference and what they announce on them, so I'll just leave it here for now. You guys can also count on me live streaming myself watching all of these presentation and commenting on them as I watch them. Of course, I'll write some stories too, so be sure to check in during E3 to watch the conferences along with me.