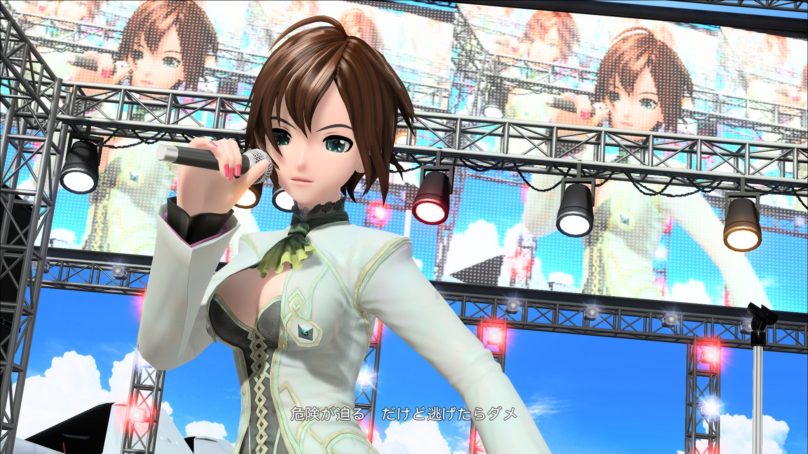 Considering how large this game was in its contents, I thought that Hatsune Miku: Project Diva Future Tone was a bit of a missed opportunity in not having this game hit retail and be accessible to other people that don't necessarily download a lot of games.
Thankfully, now it's happening in the form of Sega announcing Hatsune Miku: Project Diva Future Tone DX exclusively for PS4. Aside from the game now being available on disc, it will also contain all previous DLC, new songs and modules that the downloadable version doesn't currently have. A limited edition and pre-order bonuses are also planned to happen. The following is some bullet points on the game:
The latest issue of Weekly Famitsu says that it's due out for release on Japan on November 22.
The game will contain 237 songs and 396 modules.
127 songs are from Future Sound and 96 from Colorful Tone.
12 DLC songs are included and 3 brand new songs.
One of the new modules is the Hatsune Miku 10th Anniversary Commemoration Module, which is the design created by Mari Shimazaki.
It will have a new "Promotional Video Photographing" feature.
The regular game will cost 7,980 yen.
The limited edition, named the the Memorial Pack, will include the soundtrack and cost 11,990 yen.
The limited edition includes over 200 promo videos and opening movies from the first Project Diva game up until the most recent ones.
People that pre-order the game will have access to a mini-soundtrack with 12 tracks of background music and clear singles from the game.
Development is 83% complete.
I think this is awesome. I already own the Japanese version of the game, so I don't really have a reason to purchase this again. What would definitely make me loosen up my wallet would be if this ever gets confirmed for a western release. Like that, I can at least get all the extra stuff and play a slightly different version. I look forward to how the final product will look like, such as the box art and whatnot.
Source: Hachima Kikou, Gematsu