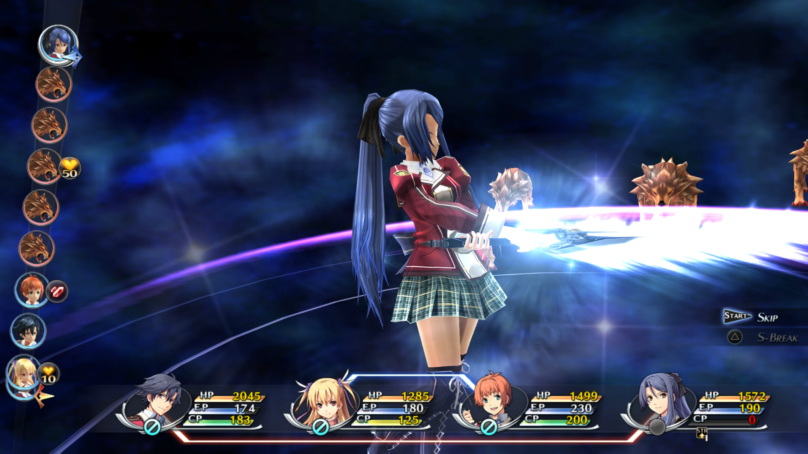 I really, really love Trials of Cold Steel. It's an awesome game that I would stream on Twitch all the time and always had an awesome time with it. I played it on PS3 and I intend on buying the PS Vita version eventually. I also intend on writing a review for the first and second game as well, prior to the release of the third installment for PS4. A good way to make time and get hyped is by looking at the PC release of the first Trials of Cold Steel. 
The game's Steam page reveals that the game will come out somewhere in July, but doesn't specify on what day specifically. Here's a list of key feature found on the page:
A World Rich in Depth for Veterans and Newcomers Alike – The events of Trails of Cold Steel are expertly told so that longtime Trails veterans and casual RPG fans alike can equally enjoy its detailed, highly nuanced storyline.
New Link System Adds Depth to Combat – Take advantage of the Combat Link System by bonding with your allies throughout the school year, netting you a variety of combat benefits including healing, guarding and more.
A Sleek Update to a Classic Growth Mechanic – Trails of Cold Steel streamlines the classic "Orbment" magic system from previous titles with new "ARCUS" units, allowing for more ready access to abilities and quicker customization.
Experience the Game as Never Before – 50 percent more lines of English voice-overs have been added to the PC release, bringing a fresh experience to even those who have played it before on console.
I highly recommend you watch out for The Legend of Heroes: Trials of Cold Steel for PC on July 2017. It's a really great game, and it seems the PC version will be even better. And now, some screenshots: