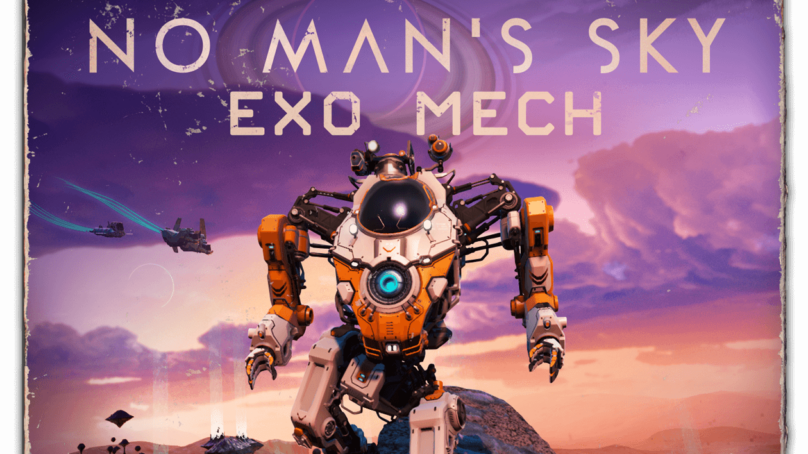 Because Hello Games didn't think that the game was good enough already, they came out today with a brand new update that adds a bunch of new features and fixes. One of the highlights of this update is the addition of mech suits that you can make and wear. You can watch the trailer for it above.
Alongside that, there is also a tweet from Sean Murray that lays out a ton of other things like GFX Enhancements, better base building, VR improvements and a ton more. Oh, and all of it is completely free.
The Exo Mech Update

🤖 Exo Mech
🏎️ Improved Exocraft
🔌 Hide Wiring
😍 GFX Enhancements
🏕️ Base Building QoL
🪐 Summon Exos from Freighters
🥽 Detailed VR cockpit
🛰️ Solar tech
🧭 Exocraft scanners
🥰 New Decals
🎁 And much more

Out now and free 🍾https://t.co/SiXWm9dF1J pic.twitter.com/xTipeN141p

— Sean Murray (@NoMansSky) April 7, 2020
It's pretty crazy to see how much No Man's Sky has grown since it's launch, adding stuff that none of us were expecting. I almost want to review this game a second time, since my first time was on the launch version that pales in comparison to the current state of the game. In any case, I'll definitely be checking this out, get on creative mode and play around in a giant glorified Bionicle of a robot suit. Another 100 hours of play time wouldn't hurt, right?
Source: No Man's Sky, Sean Murray (Twitter)