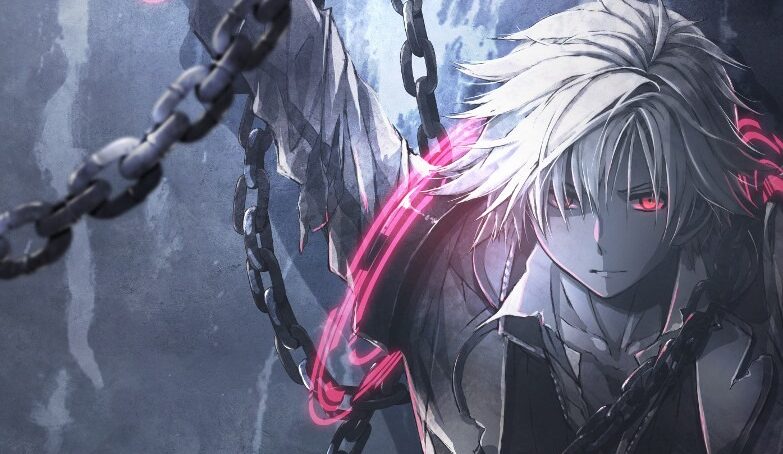 NIS America has released a trailer announcing that The Legend of Heroes: Trails of Cold Steel IV will be arriving to PS4 in North America this fall, while a PC and Nintendo Switch release is scheduled for 2021. You can watch the (incredibly exciting) announcement trailer below:
The biggest reason for why this is so exciting is due to this game being the grand finale to an enormous saga spanning many years' worth of RPGs. Most of the characters from all the previous titles will be making an appearance, along with new mechanics and a full English translation, and presumably English voices as well.
The PS4 version will have a special $59.99 "Frontline Edition" that contains the game's soundtrack, a "Black Records" art book, a reversible box art, and obviously, a copy of the game shown below: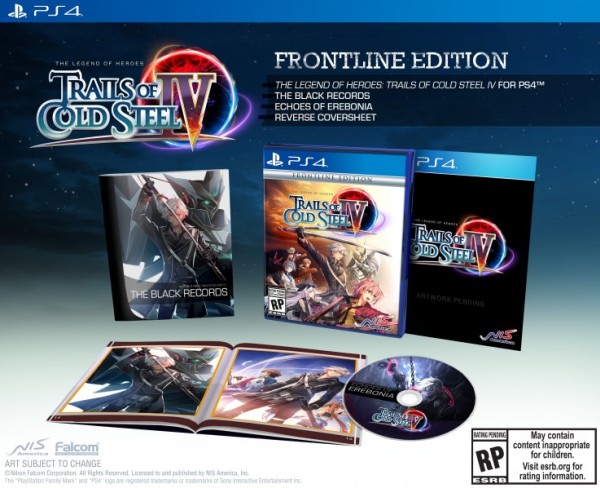 For the Nintendo Switch version, it's all basically the same, with the exception of the soundtrack. Instead of a physical CD, it will instead be a digital download.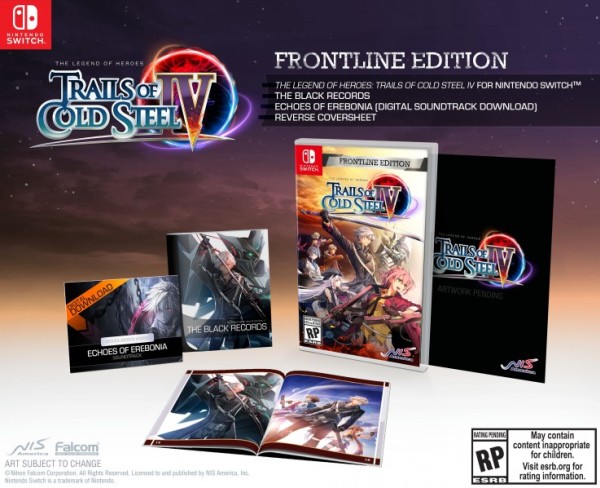 There will also be a $99.99 limited edition for PS4 and Switch that will include a collector's box, a one-disc soundtrack, "The Complete Black Records" art book with a hard cover, an "Ashen Awakener" SteelBook, a cloth poster featuring Rean Schwarzer and Lloyd Bannings, and seven cards with art from the game on them.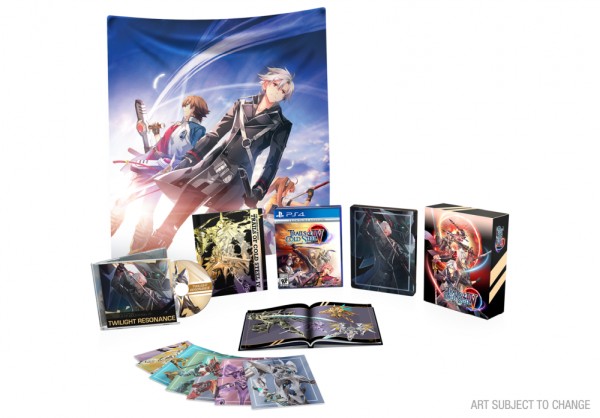 This has been one of the franchises that I never grew tired of. Each one has consistently made me look forward to the next one, and Trails of Cold Steel is no exception. For anyone that doesn't know about these games, this is essentially the Avengers: Endgame of the series, so it involves a large scale, a ton of crossovers, and an epic final battle that many fans have been looking forward to since the original Japanese release in 2018. If I get a review code for this, then rest assured I'll be making a review on it as well.
Source: PlayStation (Youtube), Steam, NIS America