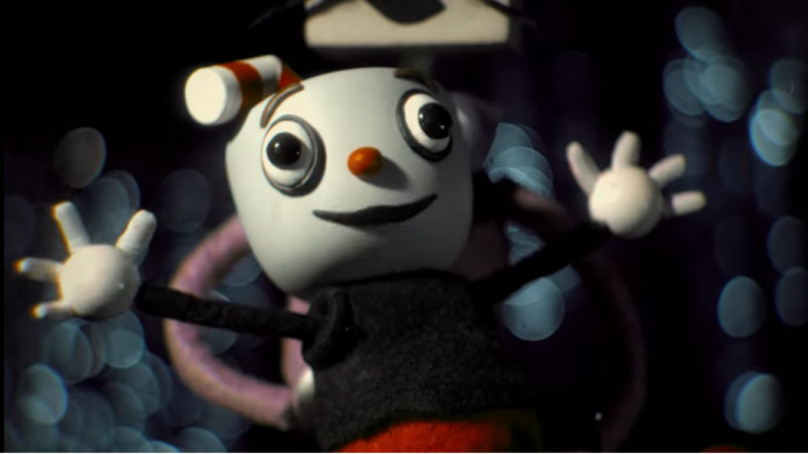 Cuphead has very suddenly released on PS4, and it even comes with a new launch trailer that you can see above. In addition, the Xbox One version of the game will eventually receive (no confirmed release date yet) a new update that includes a digital gallery, commentary features and a playable soundtrack. There was no information about this update reaching the other consoles, but it's safe to assume that will eventually arrive everywhere.
Now, people have been wondering about the new DLC expansion that fans have been waiting for. In fact, some people though this surprise announcement would involve something regarding the DLC Delicious Last Course." In an interview with Geoff Keighley, Maja Moldenhauer said,
"This year kind of just threw everyone for a loop, and we're still working hard on [the downloadable content]. In true Cuphead fashion, it's taking us a little longer than we thought, but we want to make it a memorable experience. And to be honest, I think that we ultimately probably announced it a little bit too early based on when we actually put pencil to paper. But at the end of the day, we want it to be a fulfilling experience and live up to Cuphead, and it will come out when it's ready."
Moldenhauer did mention that the DLC will reach all platforms at the same time. No timed exclusivity with Xbox, which is great.
I don't have much of an opinion on this piece of news. I have already played through Cuphead multiple times and I'm happy to see it further expand to more platforms. Knowing that the DLC is still underway is very exciting and I hope that the developers stay safe and come out of this with a great new piece of Cuphead content to enjoy. I can only image that the game will make it to PS5 and Xbox Series X at some point as well.
Source: thegameawards (Youtube), Studio MDHR